if you haven't noticed, its been a year + 3 months since i've started this blog! my, have time gone by. thank you x infinity for reading + enjoying + commenting + following + telling your homies + reblogging my link / etc! i dont know how many times i have to say it but it means a lotttt to me! I AM SERIOUS.
so i'm going to send CAREPACKAGES to
all my lovely lovely readers
! im not sharing information of what the contents are because i want it to be a surprise! (but then again dont have
too high
expectations though, im not mr.moneybags!) so
email me
your home/mailing address so i can send goodies your way asap :)
if you must need further instruction, click below: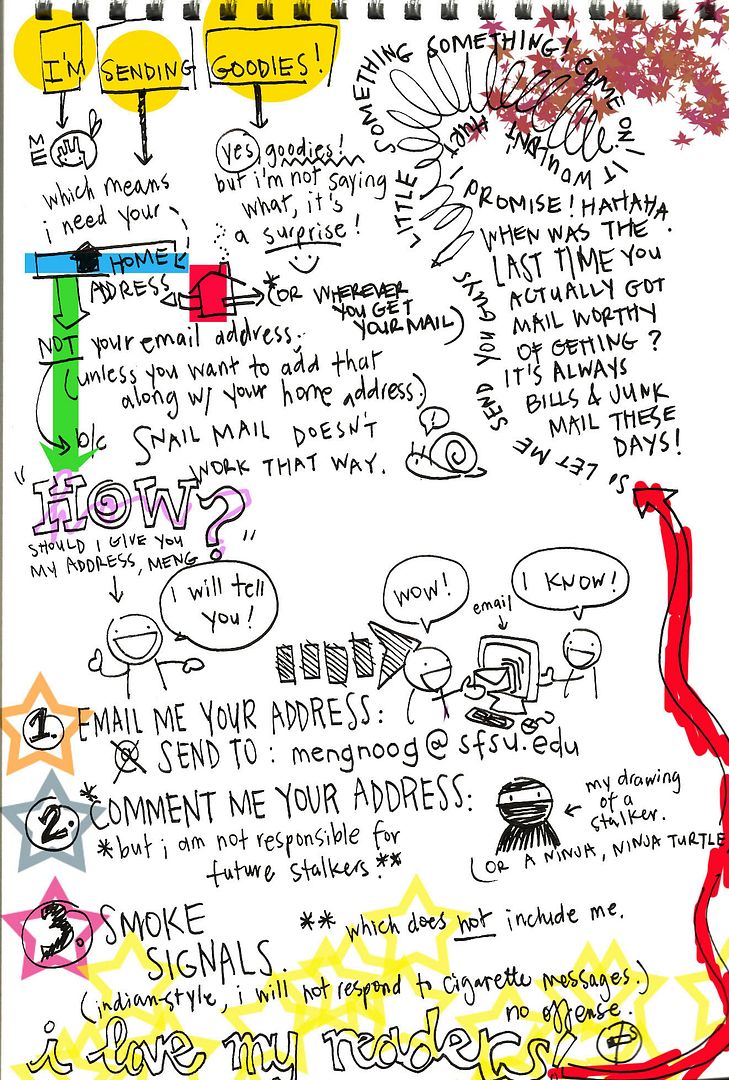 p.s. it might take a second till you get your package since i'll be personalizing everything, so don't rush me, it's taking long for a good reason. &dont worry, your contact info is safe with moi.
♥ love, meng.