i want to try this on my next visit to the barber's.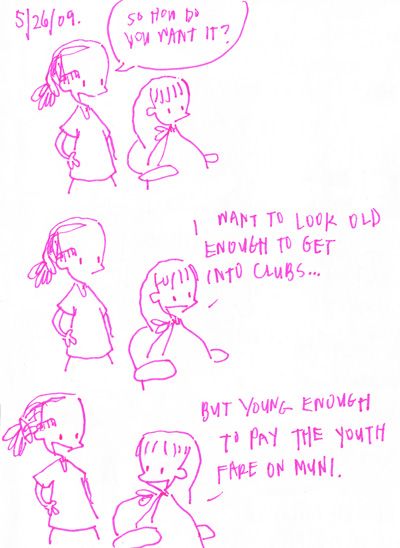 the life of the under 21 but over 18.
(it's kinda squiggly cause i did this on the bus.)
bet you
heard
by now they're going to raise the fares to 2$ and monthly passes to 55$ for adults. but kids&seniors still gettin away with spending 75¢ and 15$ ? what is up with thattttt? they have money too!
well..
i guess it's alright since the adults would be paying for them anyway.